Intra-Structures - Monster of the Seven Lakes, group exhibition curated by Jussi Koitela at Treignac Projet, France, 2017

An exhibitionary entanglement with art works by Sabrina Chou, Caroline Doolin, The Otolith Group and Laura Põld, Moomin books by Tove Jansson and various intra-structural narratives. Intra-Structures – Monster of the Seven Lakes is an entanglement of artistic commissions, pre-existing art works and curatorial ideas by Jussi Koitela. It creates a narrative that challenge material, geographical, economic and infrastructural ethico-onto-epistemological orders of modernity and progress. The aim is to trigger knowledge from within merged stages of queer human-nonhuman landscapes, geo-economic-infrastructures and global earthly connections.

More information and documentation of the exhibition here.

Some of the works were produced during a residency at The Castle, Centre International d'art et du paysage, Île de Vassivière, 2016.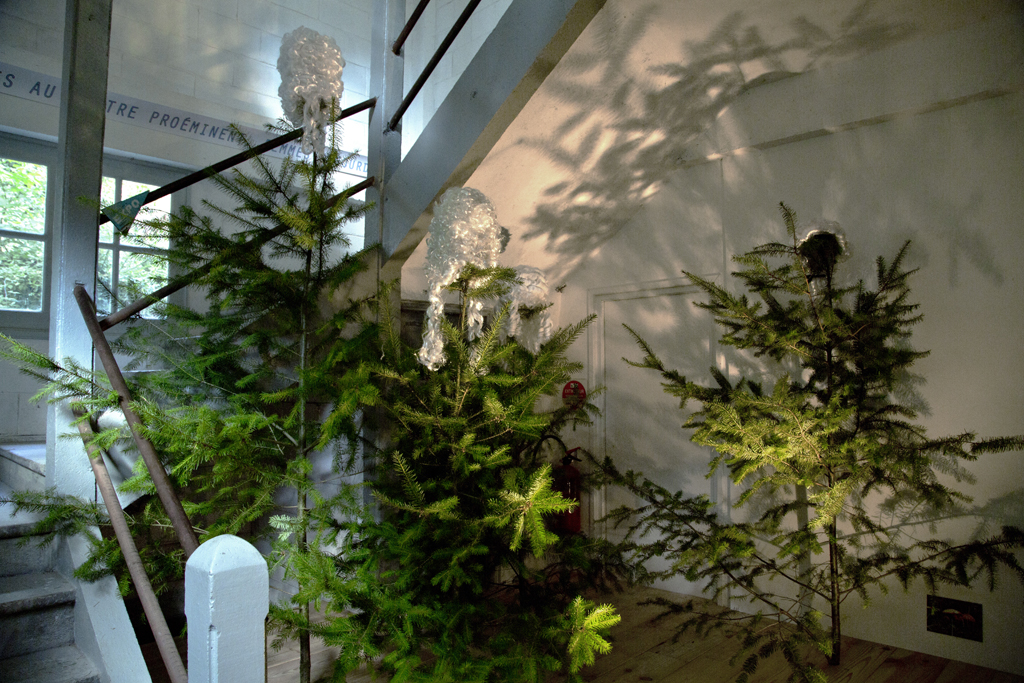 Quartet, 2017, Douglas fir trees, wigs, pine floor boards.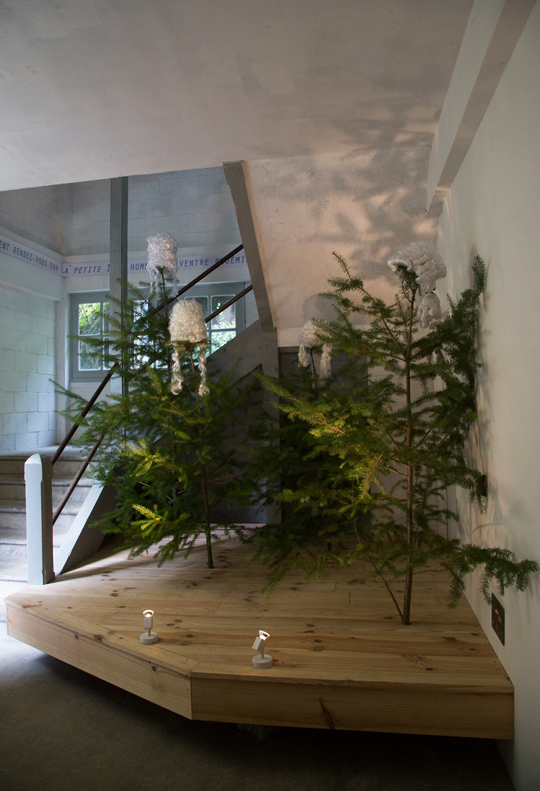 Quartet, 2017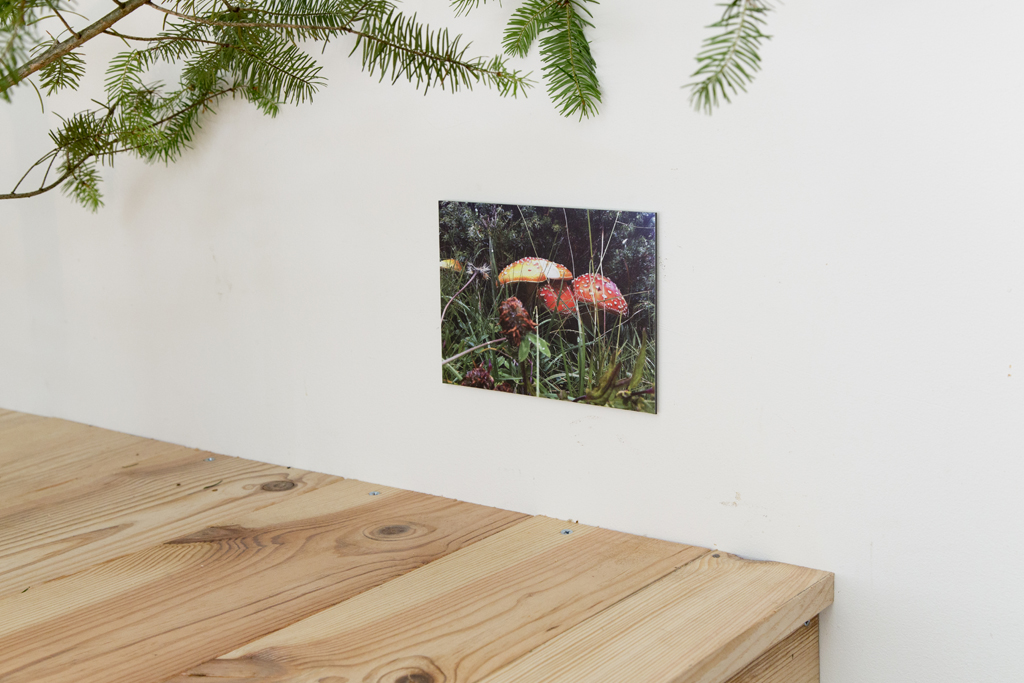 Champignons de la région, 2016, aluminum dibond print, 20cm x 15cm, series of 19
Quartet, 2017 (detail)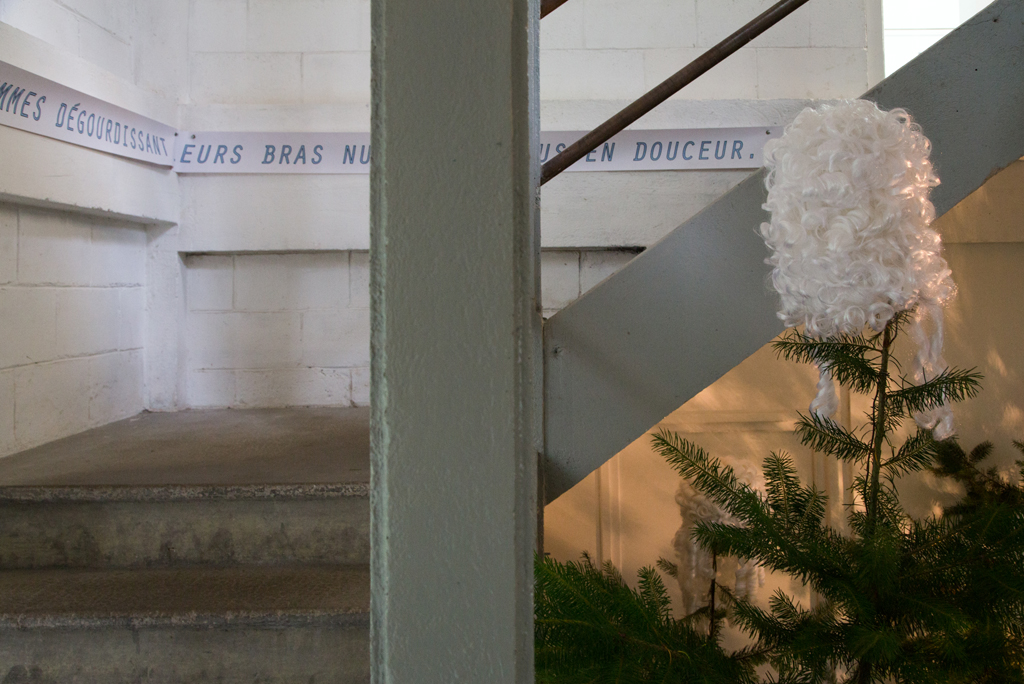 Quartet, 2017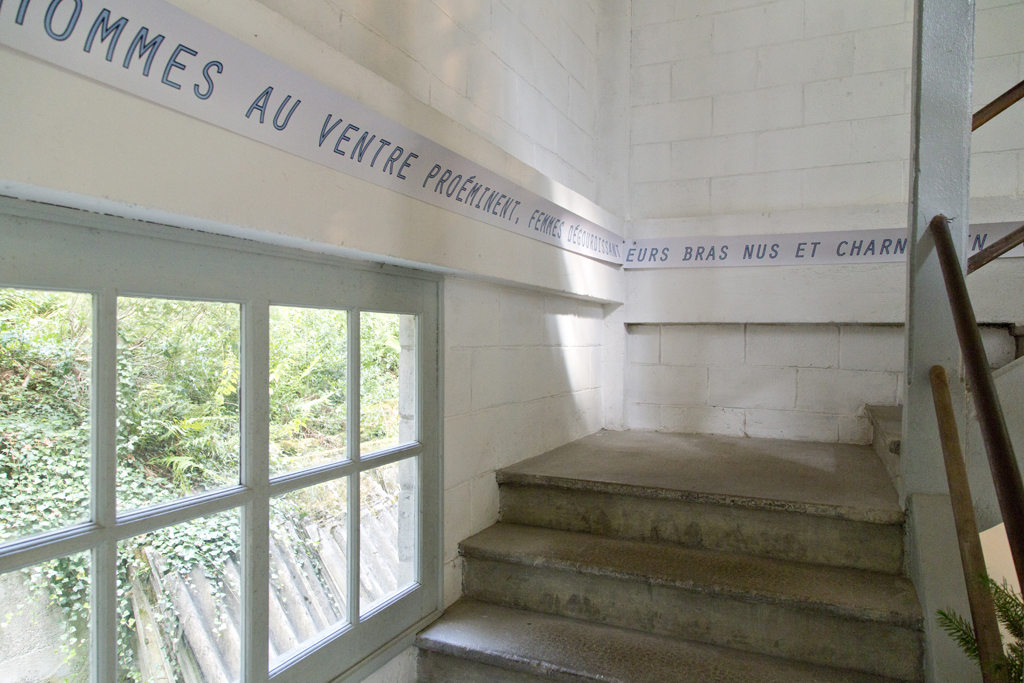 Supertitles (Summer Ambiance), 2016-2017, PVC banners, eyelets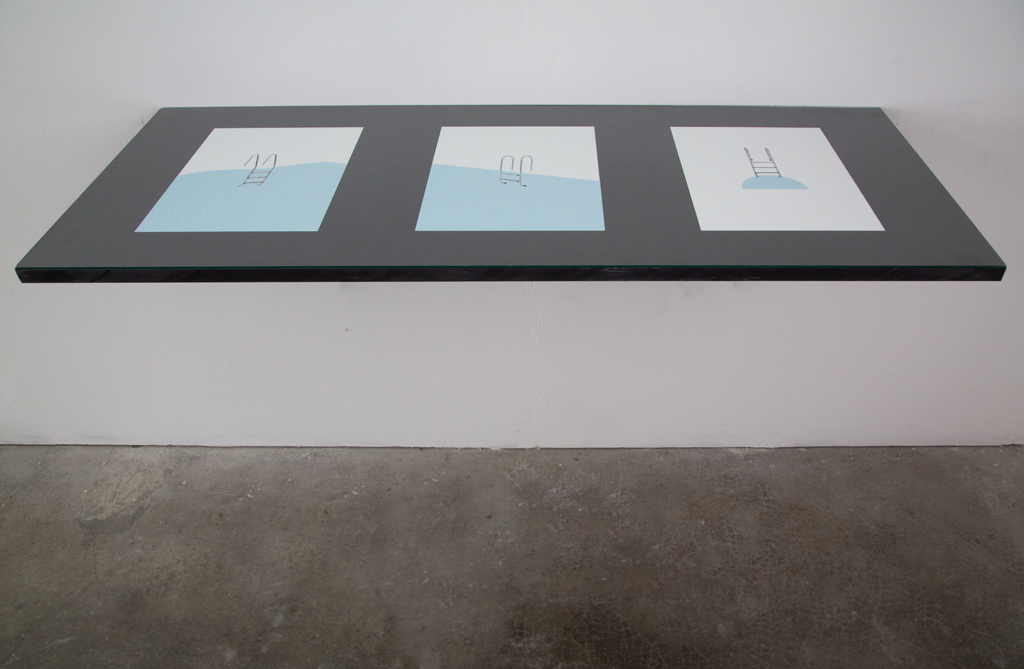 The Bathers (Dramaturgy), 2016, collages (set of 3)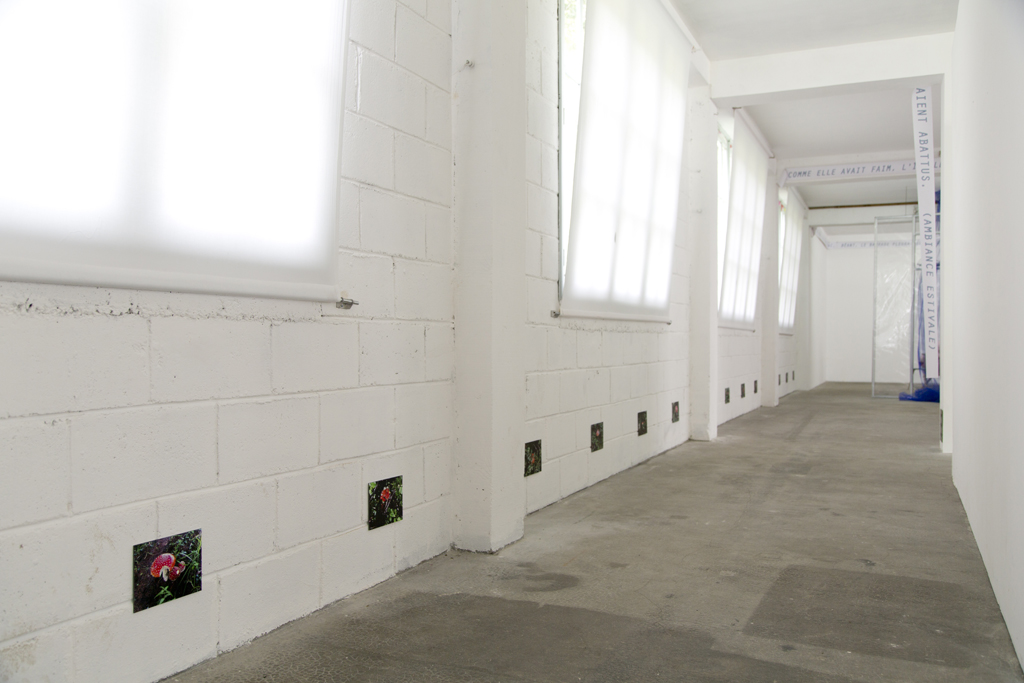 Champignons de la région, 2016, aluminum dibond prints, 20cm x 15cm, series of 19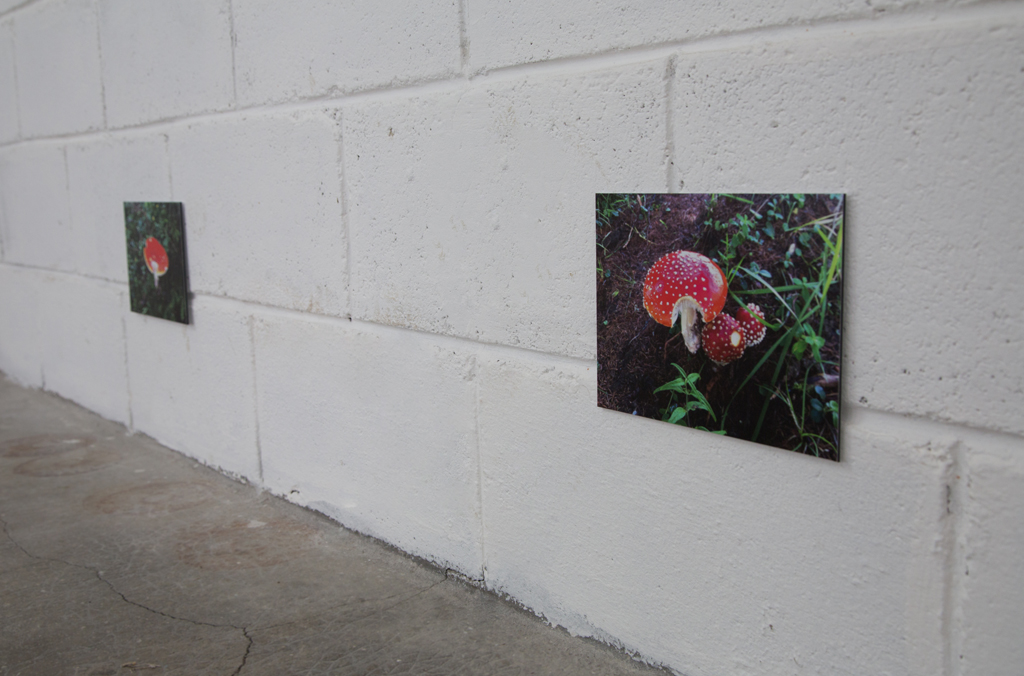 Champignons de la région, 2016, detail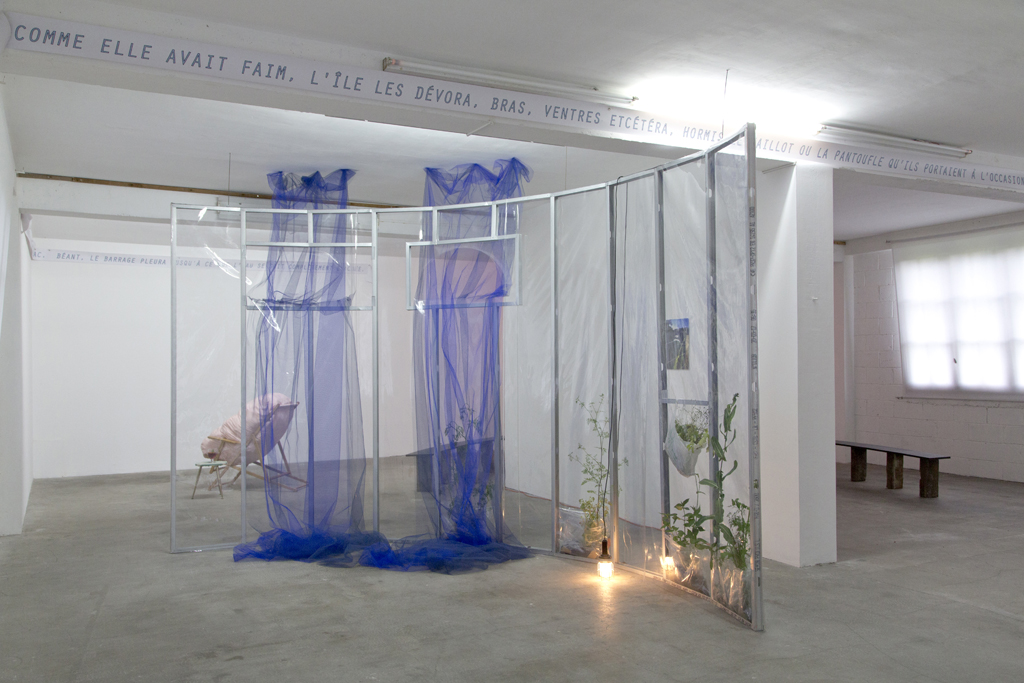 The Holding, 2017, aluminum framing, clear plastic vinyl, thread tulle, work lamp, assorted weeds, plastic bag, 5m x 2.6m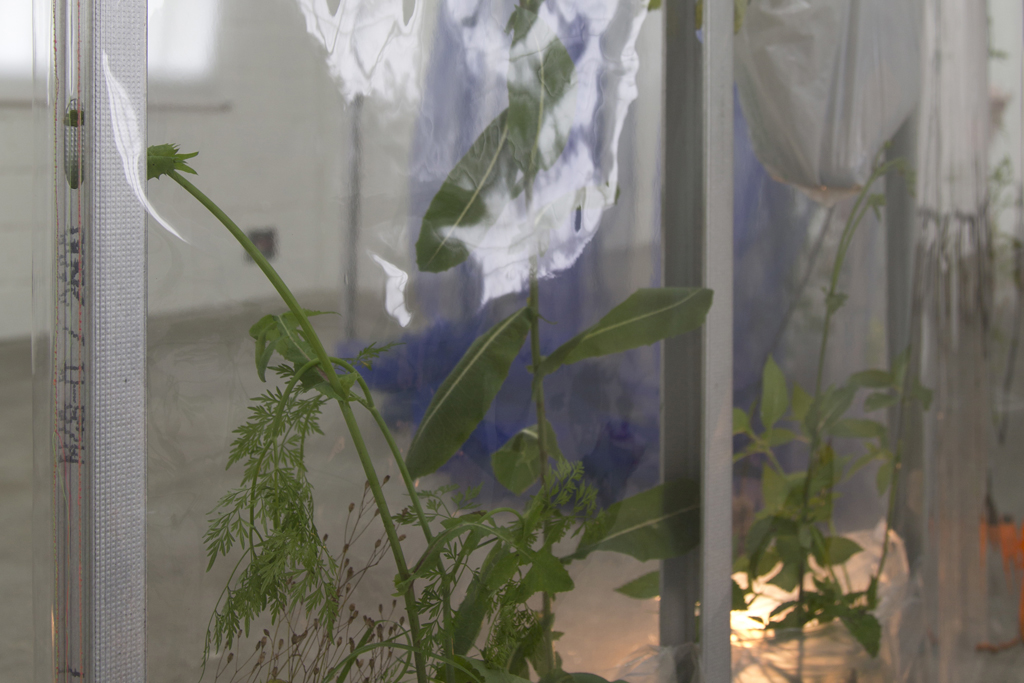 The Holding, 2017, detail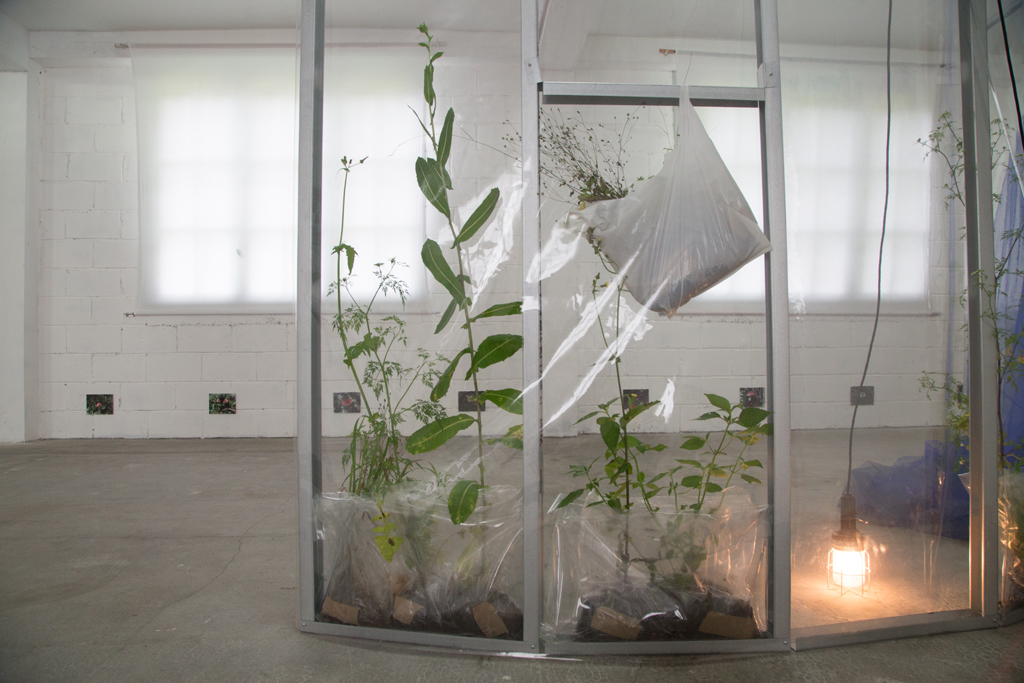 The Holding, 2017, detail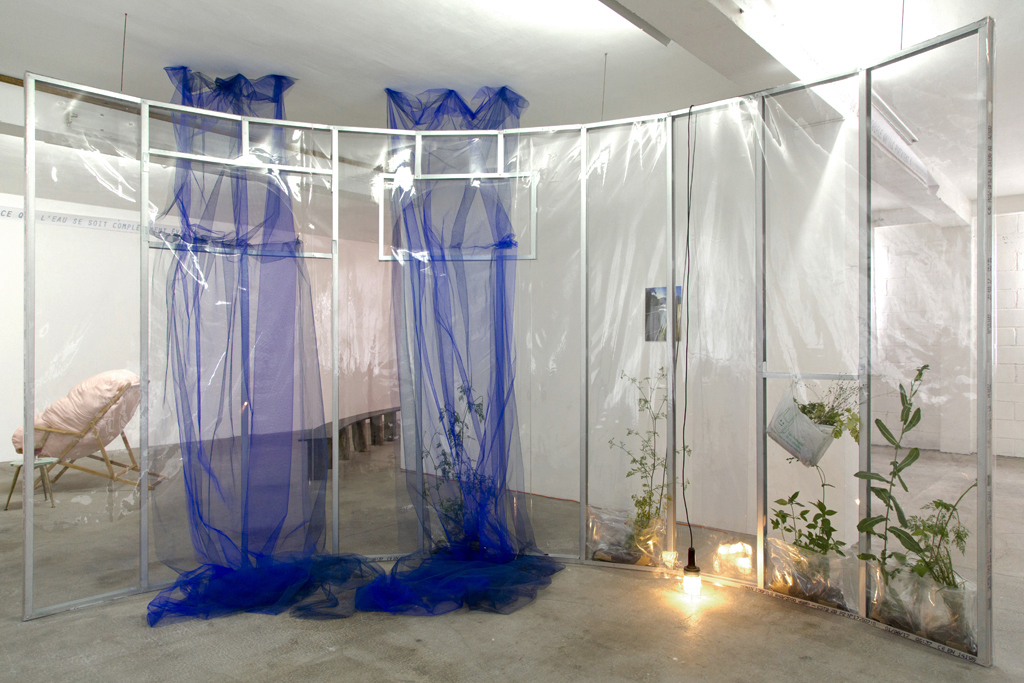 The Holding, 2017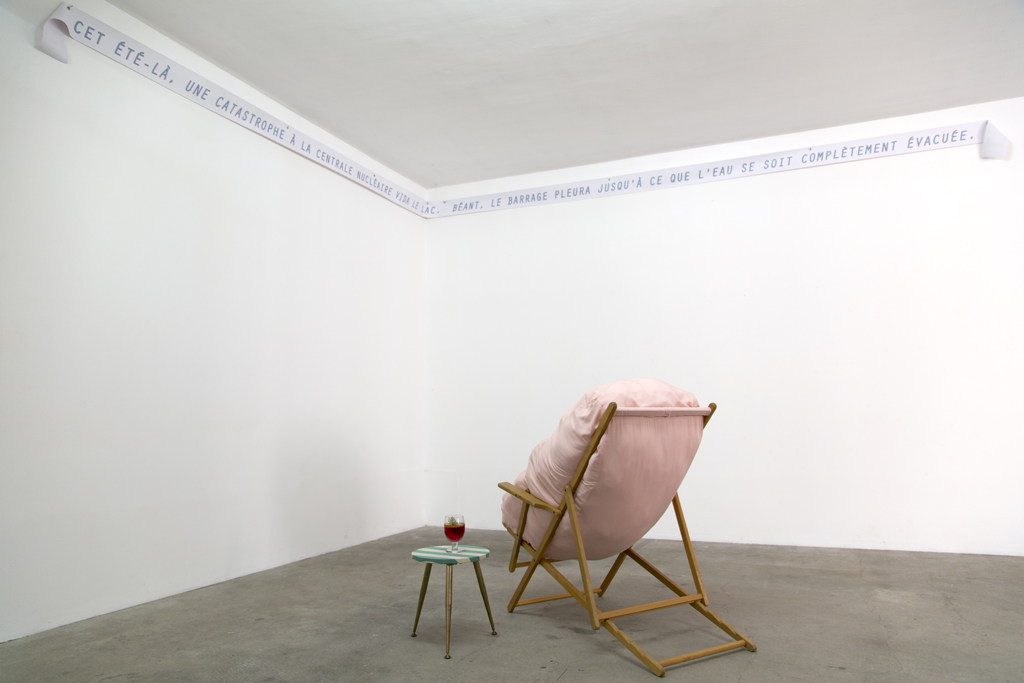 L'île, 2017, chaise longue frame, fabric, fiberfill, reupholstered stool, cocktail; Supertitles (Summer Ambiance)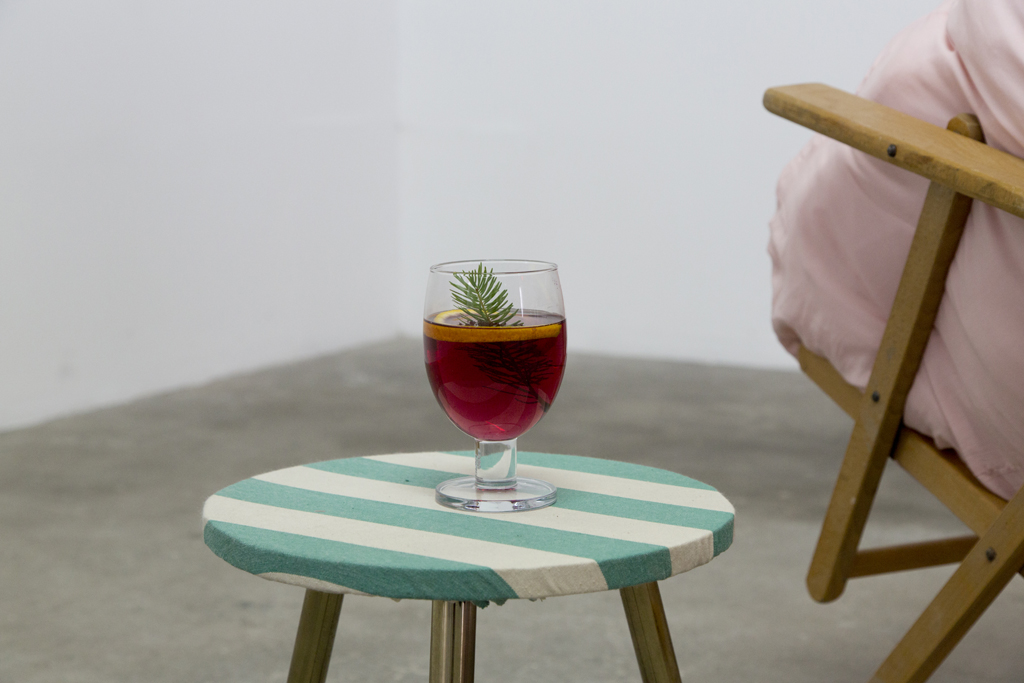 L'île, 2017, detail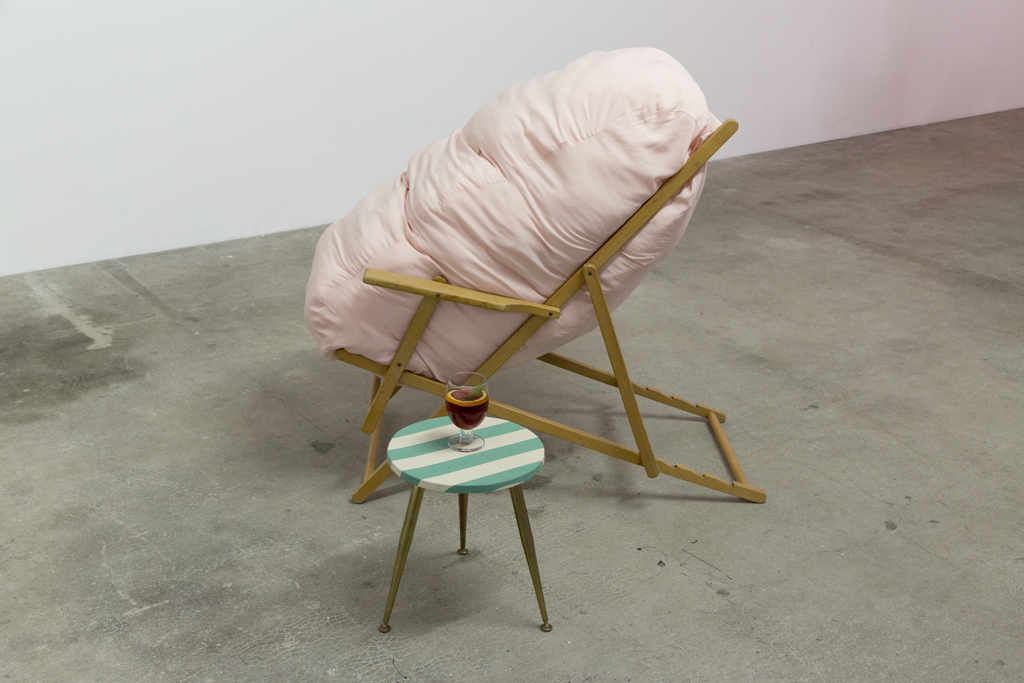 L'île, 2017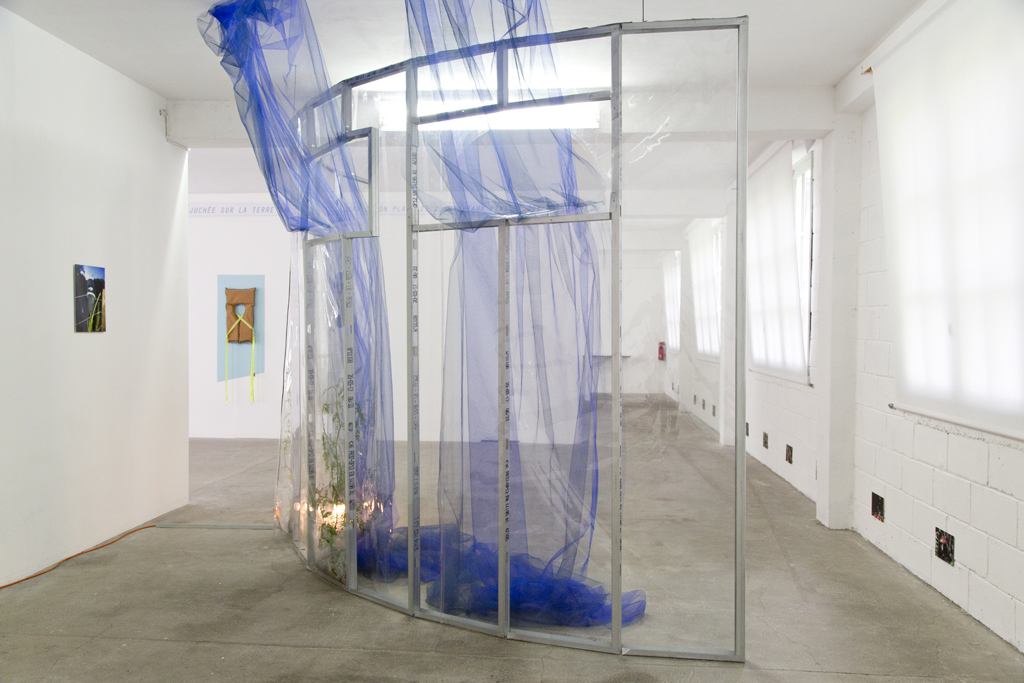 Installation view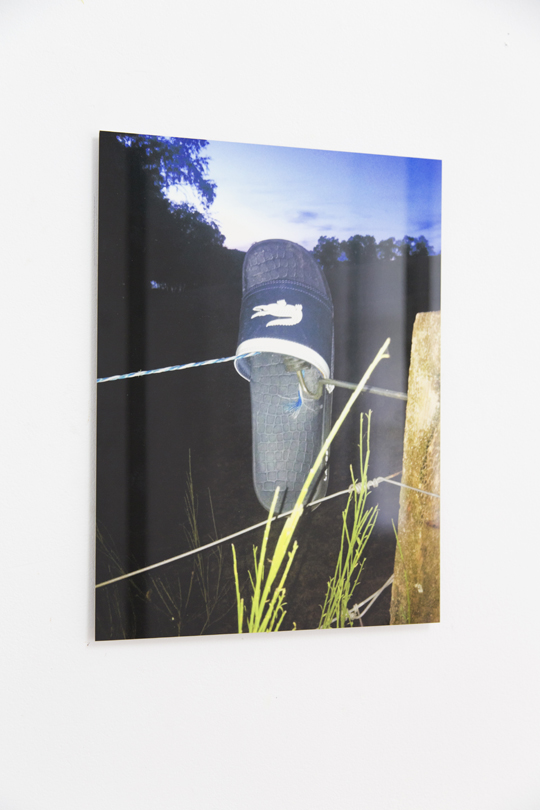 Croc Croque, 2016, aluminum dibond print, 30cm x 40cm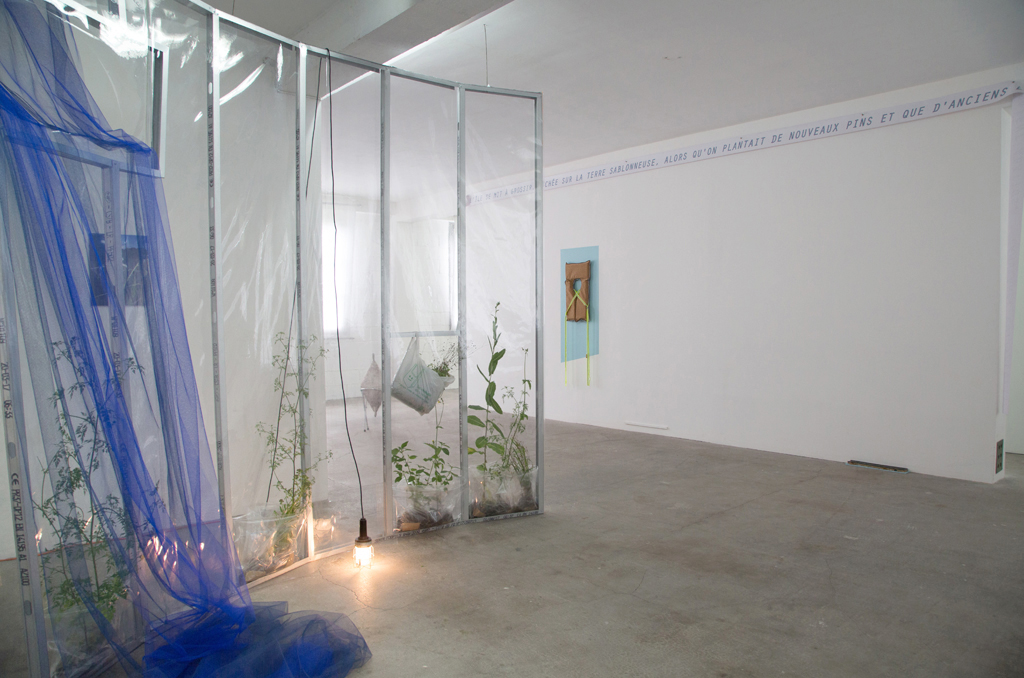 The Holding, 2017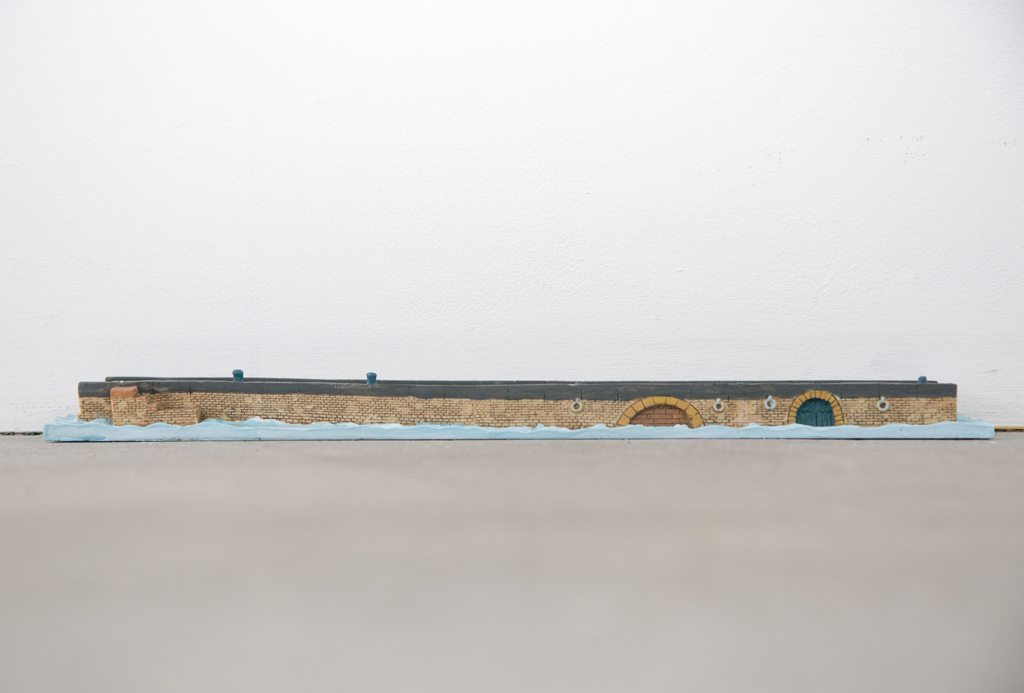 The Dam (Piekfijn), 2017, found object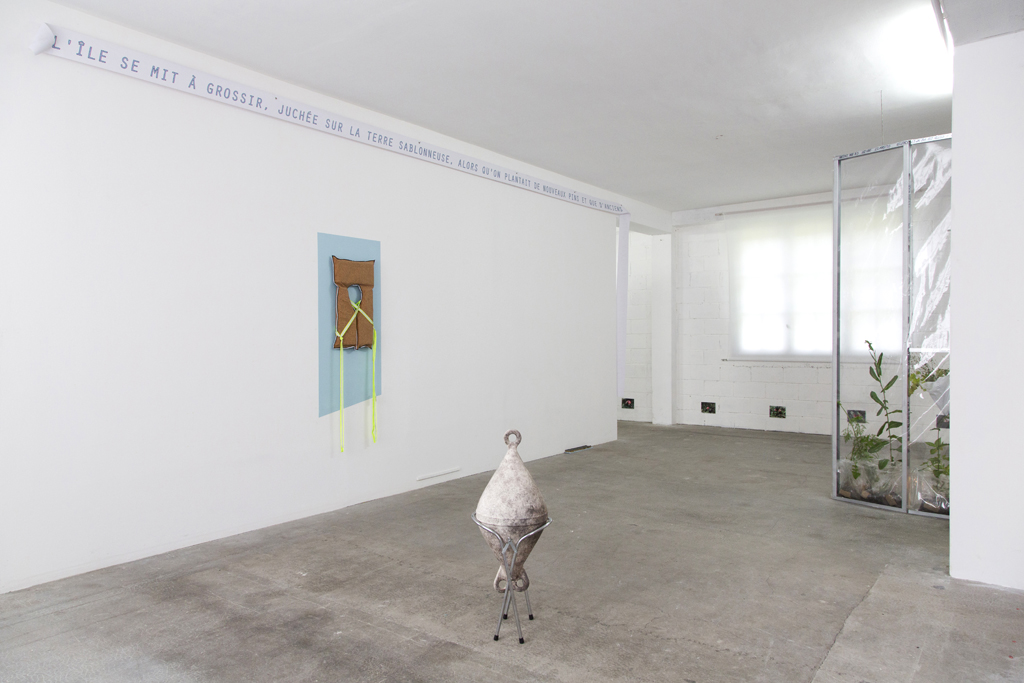 Installation view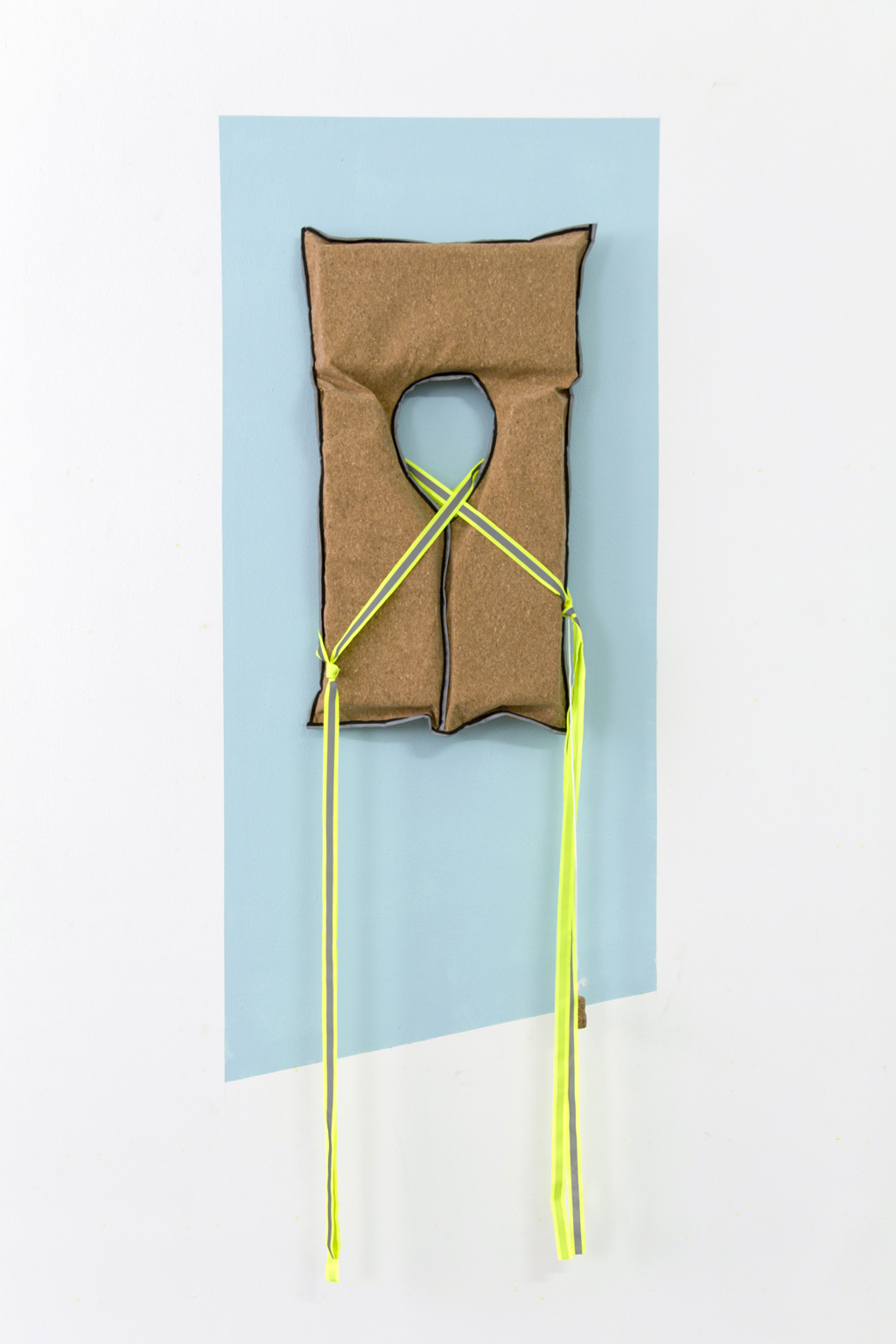 En vacances, 2016, cork-laminated fabric, foam, reflective safety tape (fabric), cork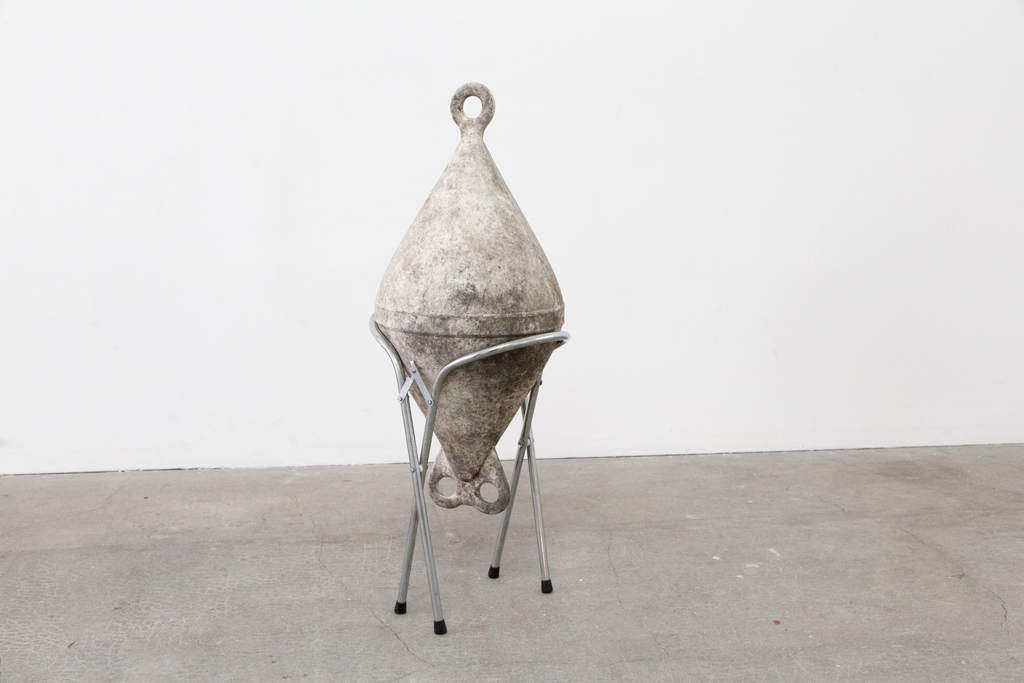 Le flotteur, 2016, buoy, aluminum stand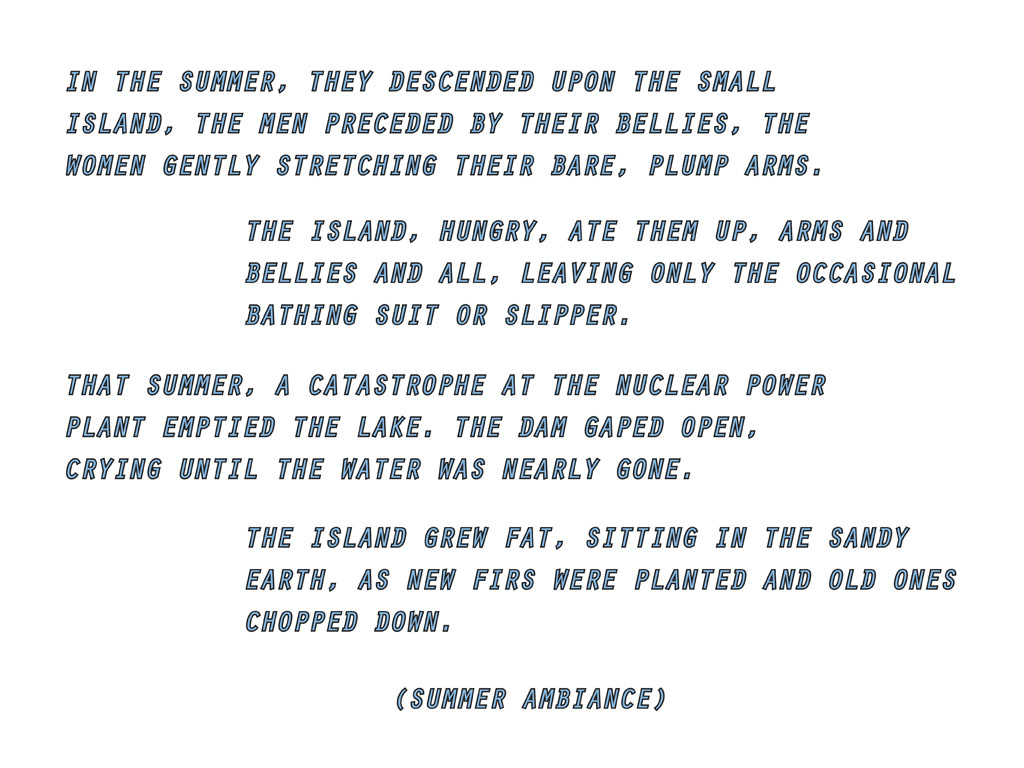 Summer Ambiance, 2016-2017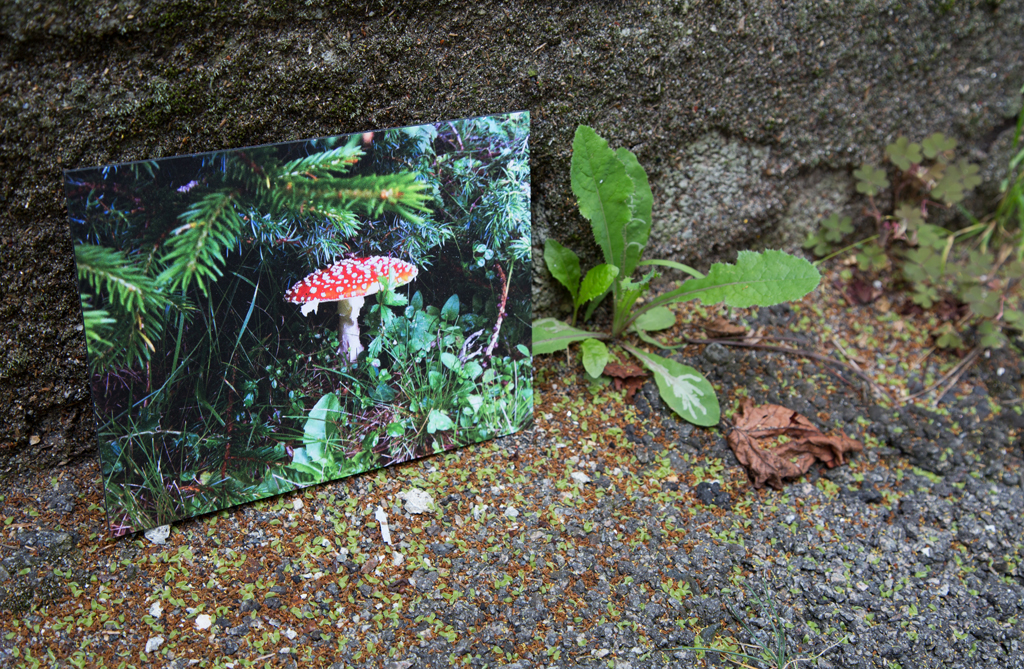 Champignons de la région, 2016, detail